Luxury villa in an attractive location with beautiful views - under construction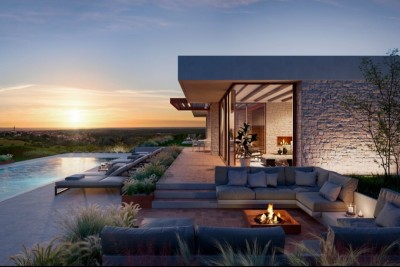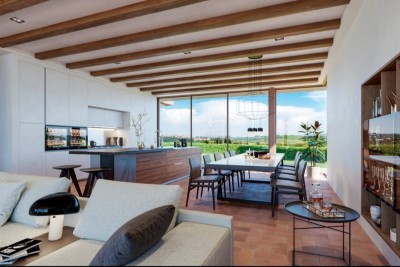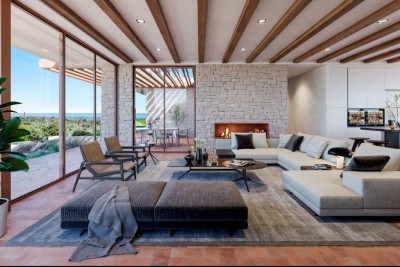 Code :

00924

Location :

Novigrad

Building size :

350 m2

Lot size :

1500 m2

Distance from center :

11000 m

Distance from sea :

11000 m

Number of floors :

2

Number of rooms :

5

Number of bedrooms :

4

Number of bathrooms :

4

Number of toilets :

1

Seaview :

Yes

Swimming pool :

Yes

Parking :

Yes

Garage :

Yes

Basement :

Yes

Year of construction :

2023

Energy efficiency :

Not specified
Istria, Novigrad

In the vicinity of the beautiful Istrian town of Novigrad is located this luxury villa with a phenomenal view of the sea, landscape and the Italian Alps.

The villa is built of the best and most environmentally friendly materials, it is modern in style with elements of classic Istrian construction.
Every detail is carefully planned and designed in accordance with the wishes of the customer.
The house is truly special in every sense of the word and a paradise for people who know how to enjoy.

It is surrounded by vineyards and olive groves in a location with many wineries and quality restaurants.

A quiet and attractive location in a luxury villa complex will attract even the most demanding future buyers.

The planned completion of the works would be at the end of 2023.

Potential customers can participate in the selection of materials and final modifications that would satisfy them completely.

2 houses are still available!!!

For any additional information feel free to contact us.
View all Real estates Novigrad
NOTE: We do not answer any possible errors in property descriptions, but we want to be as precise and accurate as possible. Agency commission is 3%.